Animalia
Red cotton stainer, nymph
Manantiales de Laguna Prieta Ecological Park, Santiago De Los Caballeros, Dominican Republic.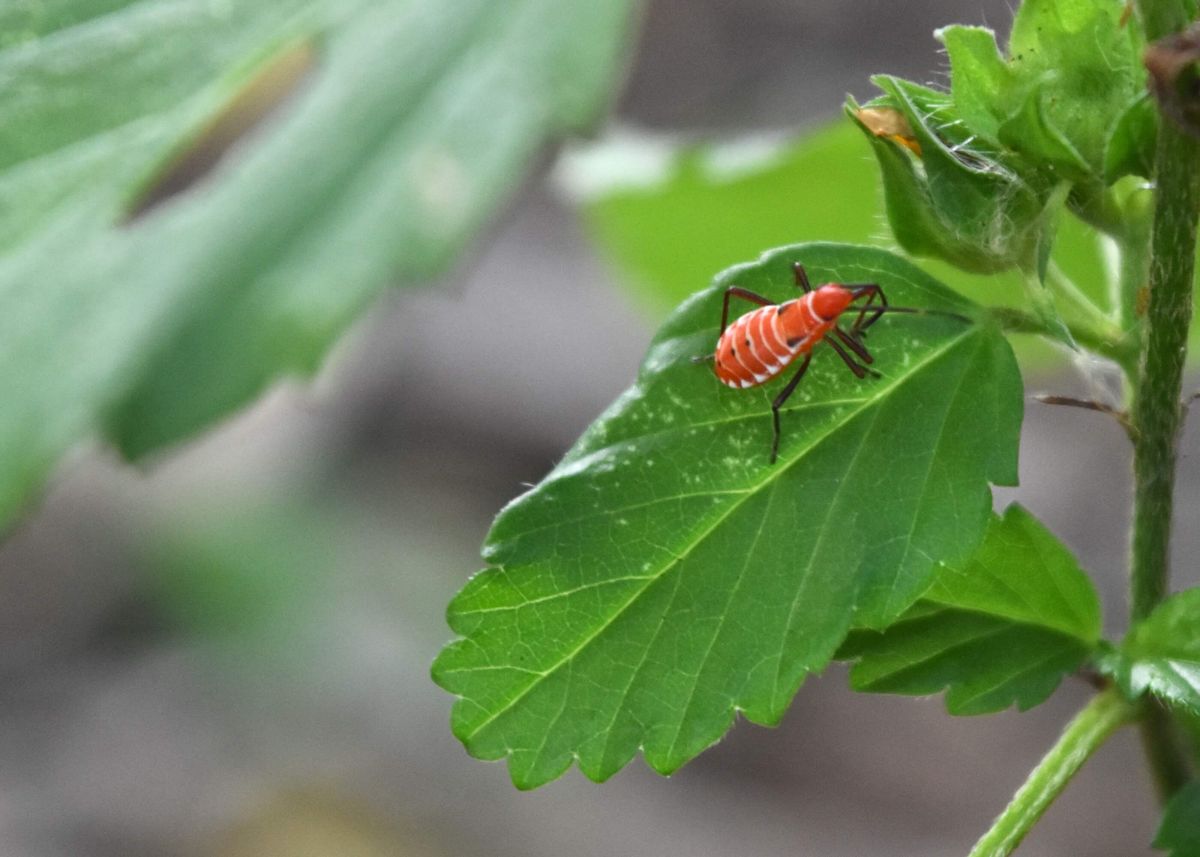 | Species | Genus | Family |
| --- | --- | --- |
| Dysdercus cingulatu | Dysdercus | Pyrrhocoridae |
| Order | Class | Phylum |
| Hemiptera | Insecta | Arthopoda |
The cotton stainer derives its name from its habit of staining cotton an indelible brownish yellow. Dysdercus suturellus punctures and sucks young bolls, transmitting cotton-staining fungi as they do so.
This insect has been a severe pest of oranges on occasions. In puncturing an orange, a cotton stainer often inserts its beak full length with no visible wound; nevertheless, a single puncture may cause the orange to drop in a few hours from the tree and to decay in one or two days. There are old reports of orange trees well reddened with cotton stainers in which whole crops were lost.
Some other hosts include tangerines, okra pods, ripe papaya fruit, pods and blossoms of oleander, seed pods of Jamaica sorrel, tree hibiscus, Turk's cap, teaweed, Caesar's weed or Spanish cocklebur, Spanish needle, seaside mahoe or portiatree, rose buds and blossoms, eggplant, nightshade, and guava.[1]